CubieTech Limited is a dedicated embedded technology development company which already has a history of 5 years. CubieTech operates the CubieBoard open source hardware brand and supplys many embedded product customization services. Since the strong technical team and rich design experience, Actions Technology hoped both companies would having a more extended cooperation and decided to give the application processor agency right to CubieTech Limited. Actions believes CubieTech has the ability to provide better technology and business support for the downstream customers.
The general manager of CubieTech Mr. Lee said, Actions Technology is a venerable IC design company with a history of more than 20 years, and now has many excellent application processors. We are very pleased that Actions would like to embrace the open-source culture and support CubieTech Limited. CubieTech will try our best to make greater achievements based on Actions's products.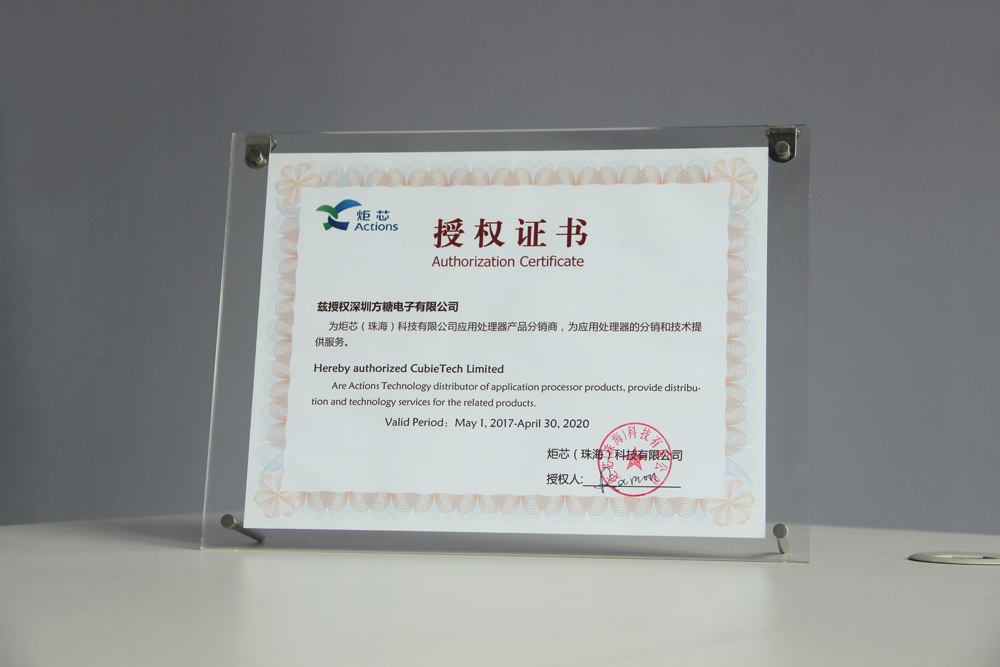 About ACTIONS (ZHUHAI) TECHNOLOGY CO., LTD.
Established in June 2014, Actions (Zhuhai) Technology Co., Ltd ("the Company" or "Actions Technology"), a leading fabless IC design company in China, is a provider and innovator of comprehensive multimedia and mobile internet system-on-a-chip (SoC) solutions for portable consumer electronics. Its products include SoCs, firmware, software, solution development kits (SDK), as well as detailed specifications of other required components. Actions Technology not only provides total product and technology solutions that allow customers to quickly introduce new portable consumer electronics to the mass market, but also provides open source reference design platform that allows customers to quickly introduce new customized solutions in a cost effective way.
Inherited 20 years of low power SoC development experience and leading mixed signal design capabilities and a comprehensive analog circuit intellectual property asset from Actions Semiconductor Co., Ltd, the Company has competitive PMU technology, high integration SoC design capabilities and years of multimedia research and development experience. Based on the most advanced SoC design, integrated wireless communication and multimedia technology, Actions Technology focuses on solutions for Audio with Wireless Connectivity, Smart Multimedia and Intelligent Computing, along with total product and technology solutions based on the Android platform. These products feature high performance, low power multi-core CPUs and GPUs, supporting high resolution displays and wireless connectivity.
Headquartered in Zhuhai, the Company has offices in Shenzhen, Hongkong, Taipei and Hefei.