Cubietech won the Excellent IDH Award at Agency Conference 2017 of Actions Technology.
Excellent IDH award is the highest honor of the technology development level of application processors.
Winning this award reflects that Cubietech company has deep investment and firm determination in the secondary development of application processor, the deep technical accumulation in embedded technology, as well as the high level of service ability for downstream customers.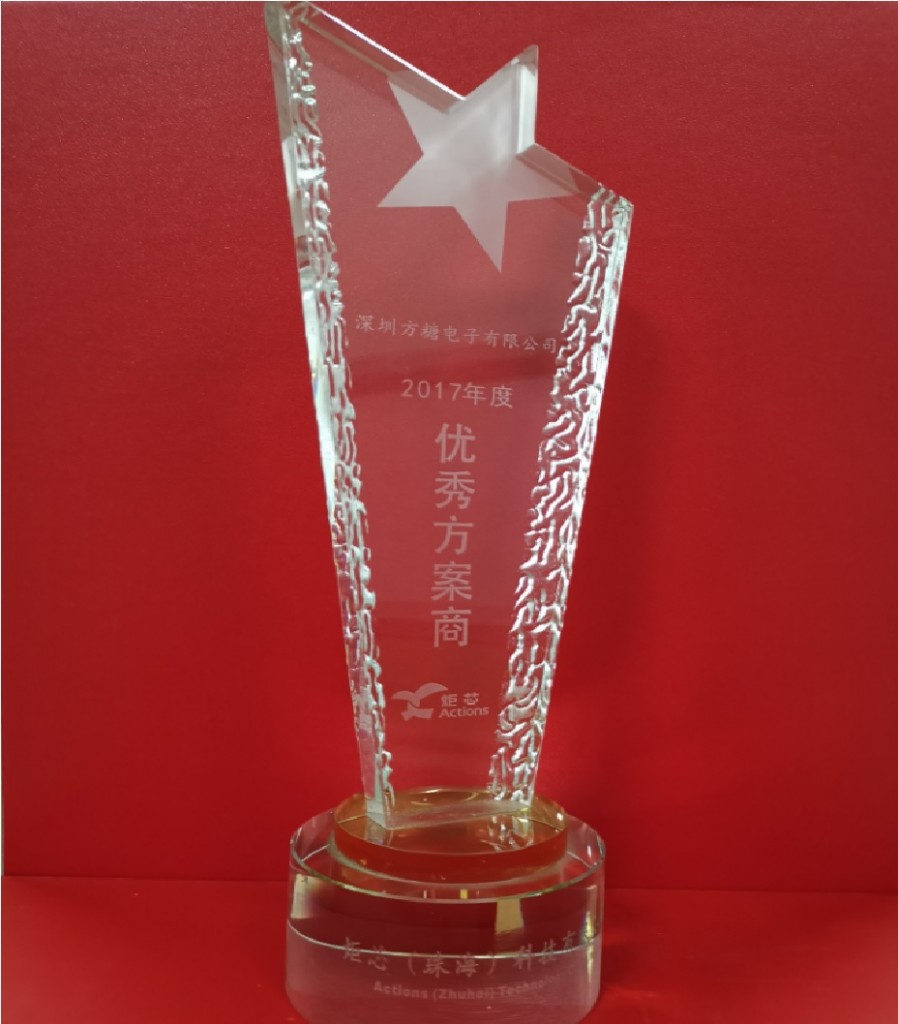 方糖电子获得炬芯科技优秀方案商奖
方糖电子在炬芯科技2017年度代理商会上获得炬芯科技颁发优秀方案商奖。
优秀方案商是应用处理器主控芯片开发水平的极大荣誉,获得此奖体现了方糖电子在芯片二次开发上的投入和决心,也体现了方糖电子深厚的技术积累,以及服务下游客户的高度水准。